Presentation

As the tests represent between 25 to 50 % of development costs, their improvement is an economic urgency.
The software industry must face new challenges: time decrease for developing products, projects outsourcing, legal requirements demanding more traceability, improving quality assurance and implementation of Agile practices… All these levels and areas increase the need to "industrialize" the development, testing and verification process.
With this purpose ALL4TEST was created in 2006, and since then it has been positioned as a "pure player" in the field.
Our objective is to help you improve and guarantee the quality of your products, and therefore, to allow you increase productivity and reactivity (Agile Method) while optimizing the testing effort.
With this perspective, our offer is structured around three points: Methods (MBT, TPI, TMM, CMMi, etc.), Tools (HP/Mercury, Compuware, ALL4TEC, NI, Open Source, etc.) and Services (technical assistance, turnkey project, consulting …)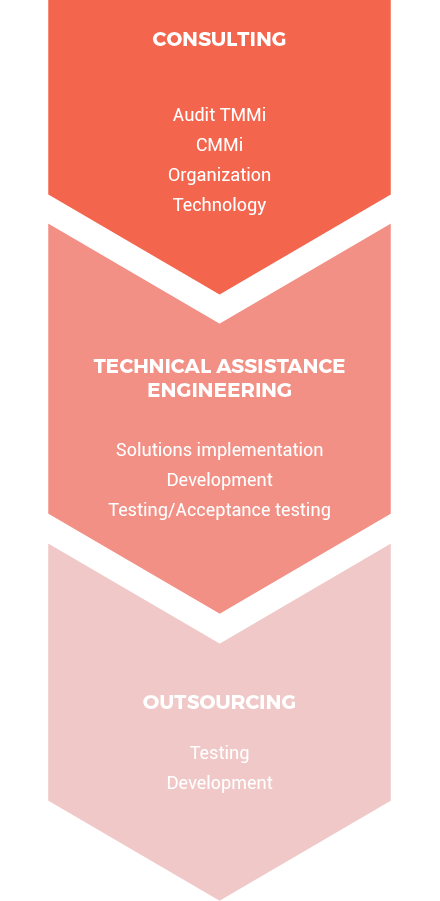 Overtime, we have also formalized vertical business offers to address specific market needs:
Specific software for connected TV, STB, VOD
Web portals
Automotive industry
Bank/ Insurance
…
Established at the heart of the technology center of Sophia-Antipolis (06), the company is now active in Paris and throughout France.

We are available in Paris, Sophia-Antipolis (06) and Tunis (Tunisia) to answer your questions and your projects.